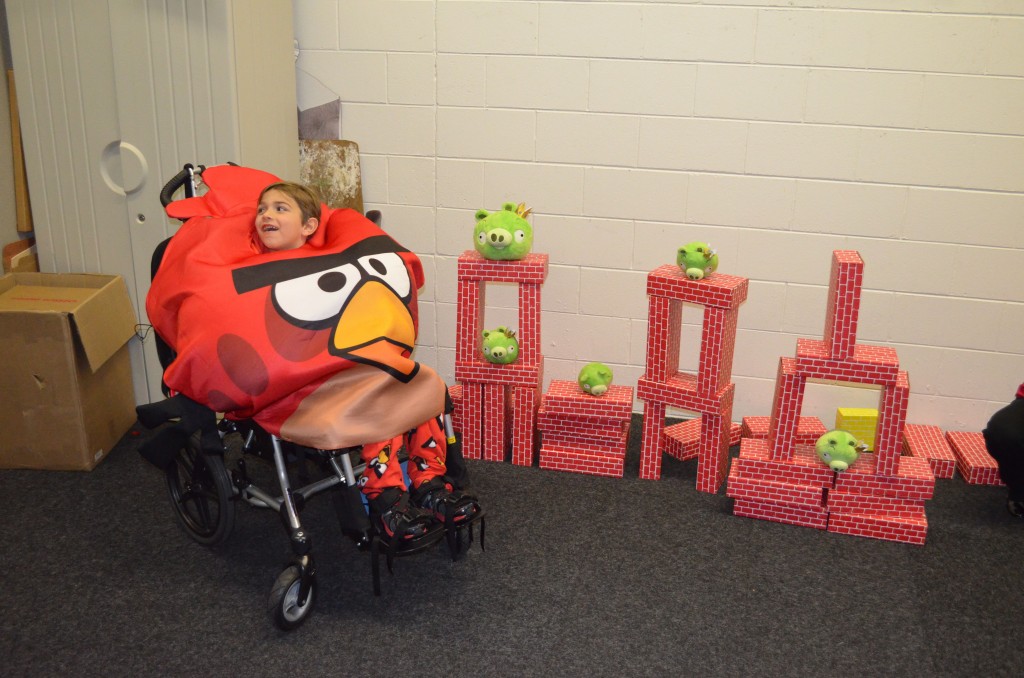 Halloween is always Kaden's favorite holiday. He's had some great costumes and always loves to show them off. On friday night we went to the annual Halloween party and New Berlin Therapies. It just so happens that the theme of the party was angry birds. As you can see from the picture he was well dressed for the theme. Two of Kaden's therapists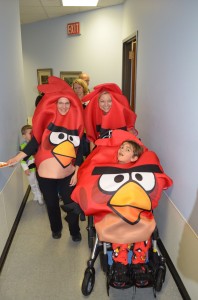 wore the same costume but I think Kaden is by far the coolest angry bird. By the way, this is the first costume we have done in 5 years that didn't involve some kind of construction project (i.e. race car, pirate ship, airplane, bat mobile). Needless to say mom and dad were very excited when the angry bird costume showed up in the mail. Yeah!
Friday also brought the first response from Akron. I got an email Friday letting us know that the clinical trial site for EPI-743 has received Kaden's medical records. They also said that the lead investigator for the site will be reviewing Kaden's information to decide if Kaden meets the criteria for the trial. We should know early next week if Kaden is eligible for further screening. This won't mean he is in the trial but it's the first major step to get in. Fingers crossed! We'll keep everyone up-to-date and I will post as soon as we hear.